Today Reinventure welcomes Silicon Valley native Kara Frederick as General Partner, boosting the firm's capability to assist Australian fintech companies wishing to expand into the US market.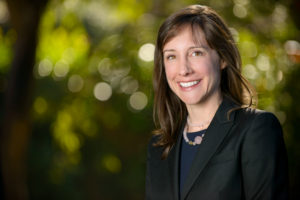 Joining as General Partner, Kara will work alongside co-founders Danny Gilligan and Simon Cant. With extensive experience on Wall Street, as well as San Francisco and Australia, Kara has advised on both the buy-side and the sell-side of technology and financial services deals, ranging from mid-market partnerships to larger buyouts, cumulatively valued at billions of dollars.
Entrepreneurship is in her blood, having also founded a successful financial services business specialising in advising technology businesses on cross-border partnerships.
Kara said she is excited to be part of Reinventure's leadership and Australia's growing venture capital community. 'I am looking forward to building on the success that Danny and Simon started,' Kara said. 'Reinventure's model, being an independent venture capital fund with the backing of one of the largest and most well-respected institutions in Australia, Westpac, is differentiated in the market. We have a clear mandate to support founders as a venture capitalist partner, and we can also provide unique access to opportunities within Westpac to our portfolio companies.'
Kara added that venture capital commitments are increasing in Australia and Reinventure is a meaningful part of this growth. She said: 'Recent announcements of more than one billion dollars in new equity funding commitments, a more than ten times increase in the last few years, show Australia's founder and investor ecosystem is coming of age. Instead of replicating Silicon Valley, Australia has the potential to become a centre of excellence in areas that are natural strengths. The high quality of founder talent combined with the demand for fintech solutions at scale in market and beyond, means that Australia is well-positioned to be a centre of excellence globally for fintech. Reinventure has the capital and expertise to help the fintech sector achieve this goal.'
Kara's appointment reinforces Reinventure's commitment to growing its investment pace in fintech in Australia.
Danny Gilligan said: 'We are thrilled to have someone of Kara's calibre joining the team. Diversity of opinion, experience and perspective is critical to any strong venture team, and Kara's contribution to Reinventure will be of huge benefit to our portfolio companies and the broader startup ecosystem.'
Simon Cant said: 'Kara's addition as the third partner will significantly build our capacity to support founders looking to expand into the US and ultimately find a US acquirer. Our partnership also now better reflects an increasingly diverse founder community, including an equal mix of male and female led startups in our second fund. Our bench is increasing to support the solid investment pace in seed, Series A and B rounds with ventures spanning fintech, data, Artificial Intelligence, middleware, InsureTech and various consumer and business platforms to which Westpac can add significant value.'